With our impact-driven community of entrepreneurs, creators, innovators and grassroots changemakers, you'll never have to lead alone again. Anything but intimidating, our members are dedicated to helping each other build businesses, gain new skills, and grow movements.
Your community is waiting for you.
Scroll on to meet your new coworkers.
At the heart of

social impact
No more silos.
Our members collaborate across industries and sectors, driven by a fierce commitment to making the world a better place. From Community Foundations of Canada to The Knowledge Society, leaders call our space home base for the kind of collaborative magic that propels meaningful, community-centred impact.
Chohi
The Volunteer Coordinator
Chohi is a new Hub member with his team at Capital Rainbow Refuge, where he is the Operations & Volunteer Coordinator. In this role, Chohi trains & builds the capacity of community groups to privately sponsor LGBTQI+ refugees.
Claim your free day trial
Community Connections
"Capital Rainbow Refuge had never had an office, but when the team grew this past year, we knew we wanted a space to collaborate in person." "We are very grateful to TD who helped make the magic of us coming to the Hub possible."
Learn about coworking at the Hub
A Place to Collaborate
"We enjoy coming to the Hub, & this flexible setup is perfect for us! We use our time here to do collaborative work where it's easier to ask my colleagues questions & work as a team."
Claim your free day trial
Sungjune
The Software Developer
Sungjune has had an incredible professional career, spanning from academia & electrical engineering to corporate life in Canada & Korea. Now in retirement, he has committed to a self-learning journey in software development.
Claim your free day trial
Finding New Impact
Sungjune always knew that after his traditional career, he wanted to continue to learn, make a difference & stay occupied. Through the Hub, he's been introduced to many people & ideas in the impact sector that help drive his work.
Learn about coworking at the Hub
A Hub for Focus & Connection
"After retiring, I moved to software & needed somewhere to maintain focus & work. Through the Hub, I've been able to meet new people that I wouldn't otherwise have since it's hard to find connections when focused on coding."
Claim your free day trial
André
The Full-Time Academic
André joined as a full-time coworker in the middle of the pandemic. At the time, he was looking for new connections and a productive space to complete his Ph.D. in hydrology, having moved to Ottawa from Brazil, via Saskatoon.
Claim your free day trial
A Hub Ottawa Expert
Recently, Andre became a volunteer front desk host at the Hub. You'll often find him helping new members make the most of our amenities from free coffee and weekly events to favourite workspaces and meeting rooms.
Learn about coworking at the Hub
A Place to Collaborate
"During the pandemic, I was looking to work away from home and meet others. At the Hub, I've made great connections with people working in various environmental fields. It's a great place to meet others with similar interests."
Claim your free day trial
Committed to

Global Goals
Together, we support the UN's Sustainable Development Goals to end poverty, protect the planet, and reduce inequality.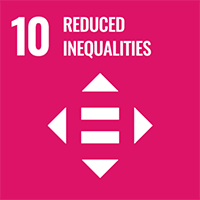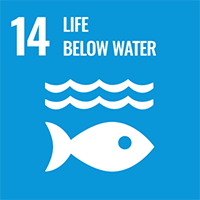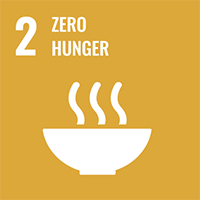 "I get a lot of value from my membership including networking, learning from events and brown-bag lunches, and finding creative and brilliant collaborators for my projects."
— Lisa Deacon, Member, Focus on Global Goal #11
Your community is waiting for you.

Ready to grow?
Connect with like-minded changemakers at the heart of social impact in downtown Ottawa.
First time coworking? Explore our space, on us.